SyncSign Gateway Kit
What's in the Box ?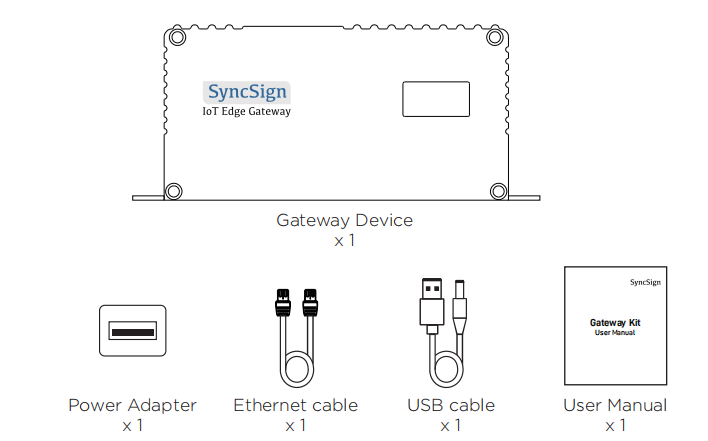 Introduction
The SyncSign Gateway Kit is the managing bridge between the data source (e.g., calendar system) and the SyncSign Hubs/Displays. It's a standalone and compact hardware device, which can be installed within the company's infrastructure. The main advantage is that the data are not going outside your company's network.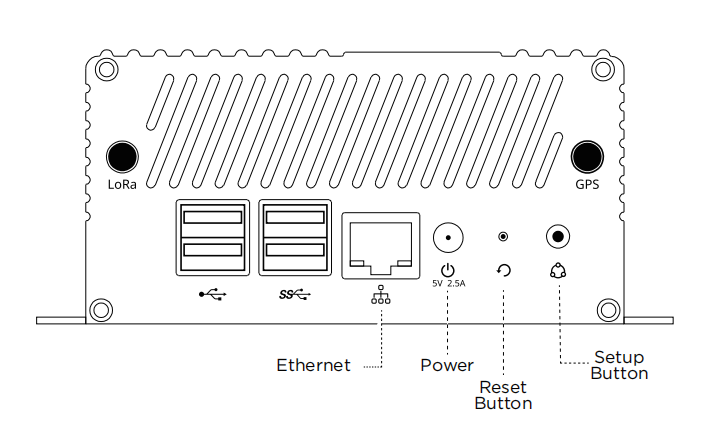 Specification
Product Model: G2X

Dimensions::107.5*147*60 mm (4.23*5.88*0.23.63 inch)

Power:5V 2A
Installation
Connect the Ethernet port to your LAN's switch/router via an Ethernet cable.

Power up the device. The blue LED lights up on the back. After 2 seconds, the fan will rotate, and about 50 seconds after startup, the front OLED will display the information.

For URL query: About 30 seconds after powered up, the IP address will show on the OLED display. Or you can press the [Setup] button on the back to switch the UI interface. Please open http://<IP> to get started.